Whilst you may not ever expect to be an expert in roofing, or be someone who tackles their roofing DIY needs. That doesn't mean that you can't do whatever you can to find out more about pitched roofing and how it works.
If you are interested to learn more about pitched roofing, why not take a read through of this blog which covers all the things that you need to know?
A pitched roof is the most common type of roof that you will find on a building. They are most commonly used because they are the best at shedding water that may build up on the roof (due to rain) and this is particularly true when compared to a flat roof.
Whilst a pitched roof is a pitched roof, there are actually more than just one type and the one that you choose will really depend on your home and the space that you have.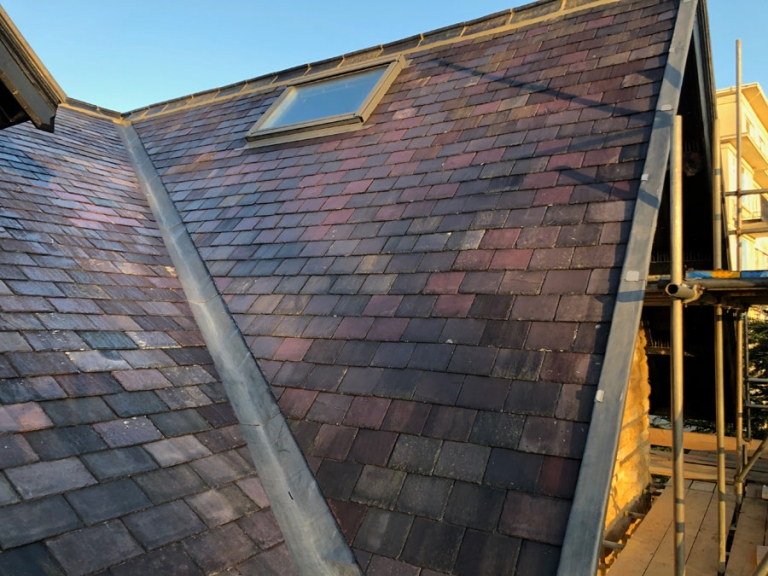 What are the main types of pitched roof?
If you are just building a simple and small extension to your property then the most basic pitched roof that you can build is a lean to (or a mono-pitch roof as it can be known). These roofs can work really well in these small spaces, however it is important to remember that they should only be used for spanning a short distance.
Another simple roof type that has not been used for some time is the couple roof. This type of roof includes not only the rafters but also the ridge beam. These roofs have no lateral support, which is why they are not used as often as they used to be and can lead to roof spread.
In the most part, those who would have previously had a couple roof will now be advised to opt for a collar roof. These are just as simple, however, they have a collar which will prevent roof spread. That said, they are still not ideal compared to other types of pitched roof as they only have a max span of 4.5m.
A modern truss roof is another option that you can consider. These roofs can have webs as bracing and are usually pre-made in a factory rather than being installed and built by a carpenter, as they would have used to have been. These are the most common types of roof in modern construction.
These are just some of the most common types of pitched roof that you can have. The main thing to consider is the type of property that you own as well as how much space that you have. If you are concerned about making sure that you have the perfect roof for your home, then make sure that you get in touch with an expert. Someone who understands what it takes to build a roof that is not only going to be the highest quality, but that will also stand the test of time.